1. Finding one is easy
You don't need to show up at courthouse auctions or comb through legal filings. These days many banks sell foreclosed homes through real estate agents.You can find them and save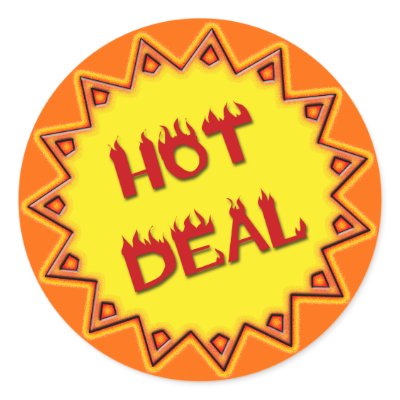 the searches right on TheBigOrangePress.com about halfway down in the middle of the page just check the box for foreclosure. If you setup a "Free Account" on my site you can save a search for the specific area you want and get email updates on new banked owned properties daily.
2. Buy It From The Bank

If you buy a foreclosed home at an auction before the bank repossessed it, you'll have to pay in cash, and you usually cannot inspect the property. You may also later discover that there are liens against it.When a bank takes back a home, however, it will clear any outstanding liens. Plus, when you buy a bank-owned property, you can inspect it beforehand, and you can finance the purchase with a mortgage.
3. Get The Home Inspected Before You Agree To Buy It

Many foreclosed homes have been abandoned, some even vandalized, and they often require major repairs. One thing buyers under-estimate is the amount of work a bank owned property may need.  Get an accepted contract on the home then have it inspected and bring in outside contractors to get bids on the work. The bank is going to tell you they are selling it "as-is" which is fine. Just make the contract subject to a home inspection to your satisfaction that way if something makes you concerned you can walk away.
4. Don't Be Afraid To Bid Low

Banks aren't necessarily selling foreclosures at fire-sale prices; some are listed at market value so be prepared to haggle. The bigger the inventory of foreclosed homes the bank has and the longer the property has sat, the greater your chances of getting a great deal. Don't get emotional about any one home buy a home making a business decision. If it isn't a good deal walk away there are plenty of homes to choose from now. Set your initial offer about 15-20% below market price.
5. It Could Be A Waiting Game

While some lenders are getting back to bidders within 36 hours, others are dealing with an enormous backlog that can hold up their response for as long as three months. While you wait, someone can trump you with a higher offer.To boost your chances at scoring a home you love, have multiple properties in mind, and get your financing pre-approved before you bid. Even if the lender says it has another offer, follow-up every week – these deals can often fall through.
There has never been a BETTER time to buy plenty of home to choose from and low rates. Call me if you need help I'm a patient laid back agent willing to work with you for as long as it takes to find you the right deal. Call me at 865-696-9002 got a question or want me to set up a search for you email me at [email protected]